Our seismic support services are available for land operations. We have extensive experience in 2D and 3D acquisition operations with various energy sources on land operations.
Our seismic support services constitute survey planning, permit, socialization, quality control, project management, technical audits, HSSE advisory consultancy, and damage claim compensation. To minimize LTIs (lost time incidents), all our personnel operate under the most rigorous HSSE regime.
The experience our QC/QA offers will also benefit the contractor, especially the less experienced ones, as many potential errors do not have to be learnt firsthand, at cost. The consultant is also quickly aware and can issue suitable warnings, should activities begin to stray from optimum.
Our seismic support services subdivided into pre-operation stage, operation stage and post-operation stage, all working independently of the contractor's quality control processes.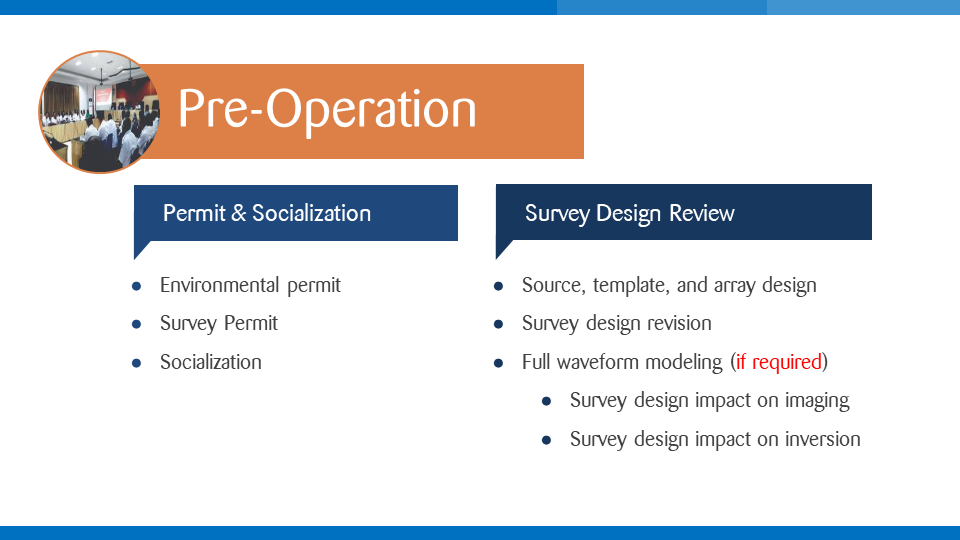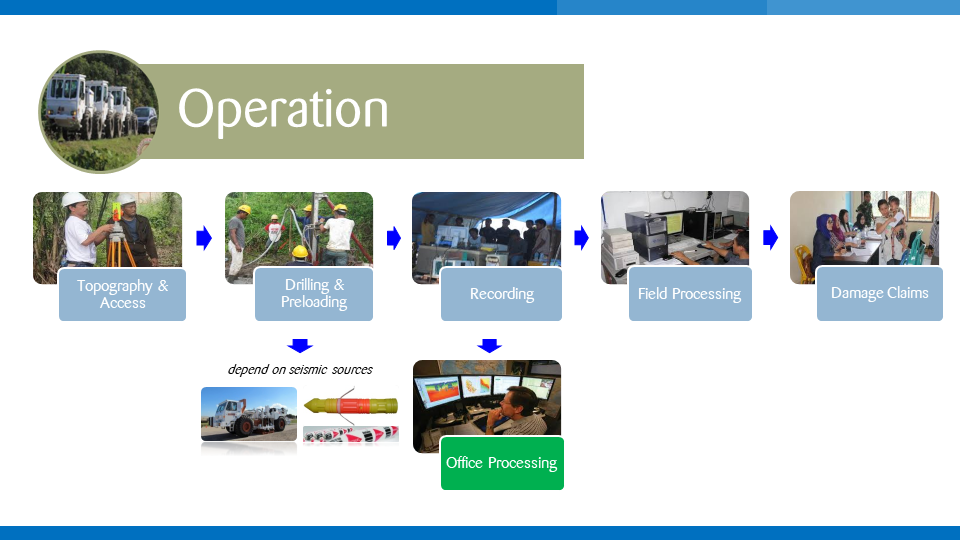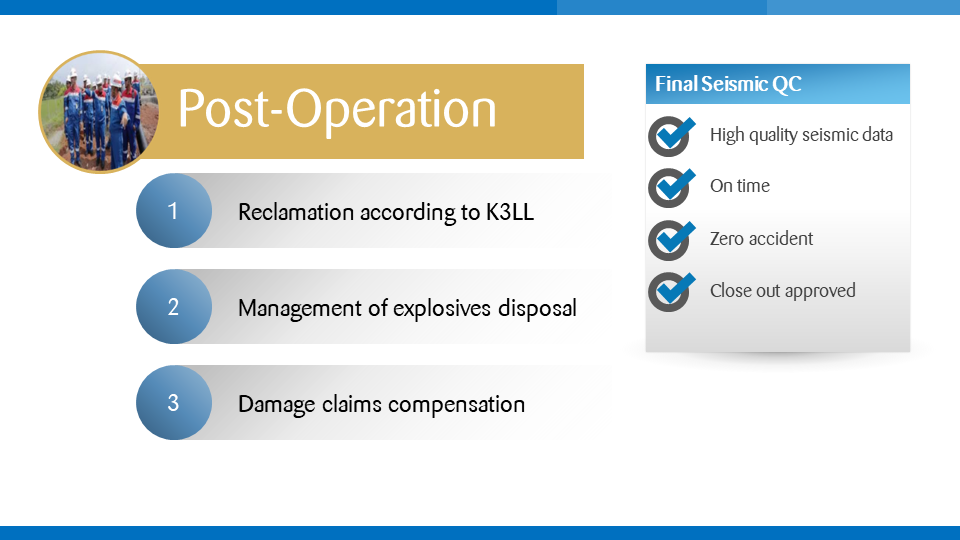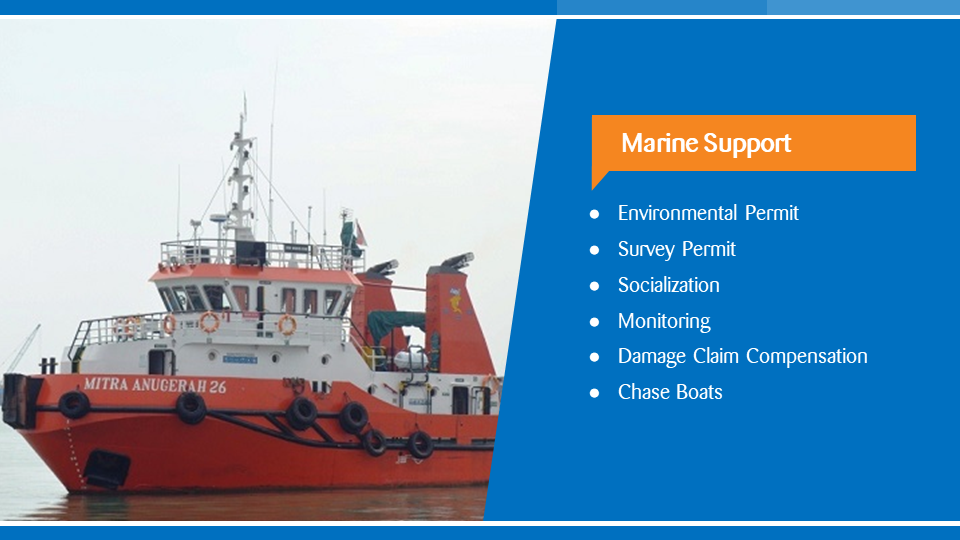 Geowave Technology can provide for clients involved in marine support, cable laying operations or other marine activity, suitable fishing vessels to act as Chase Boats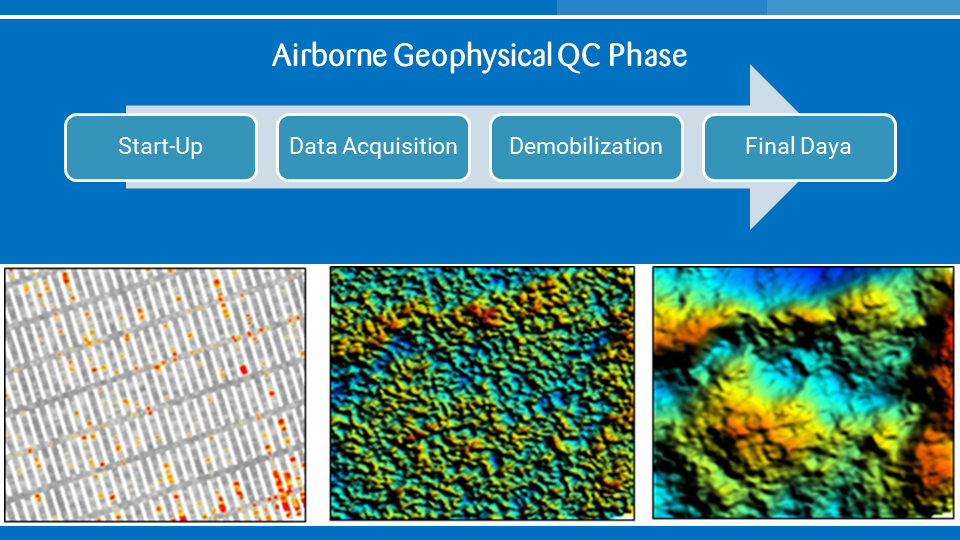 Geowave collaboration with our partner Gondwana Geoscience providing airborne geophysical support services to the oil and gas industry in Indonesia. In 2016 since the establishment